Suppliers
Light Rail has delivered a wealth of benefits to the Gold Coast during Stage 1 and 2 construction and operations. In addition to providing a safe, convenient and reliable transport option the system has also provided direct economic benefit to the city. GCLR3 has a commitment to high levels of local participation and Stage 3 will once again deliver local jobs for local workers and opportunities for local contractors.
Register as an interested supplier
GoldlinQ is committed to local industry participation with previous stages employing a majority of workers and contractors from the local region.
If you are an industry supplier, please visit our ICN Gateway homepage to express your interest for relevant works packages (Note: If you have previously registered interest at www.goldlinq.com.au you do not need to complete the form again.)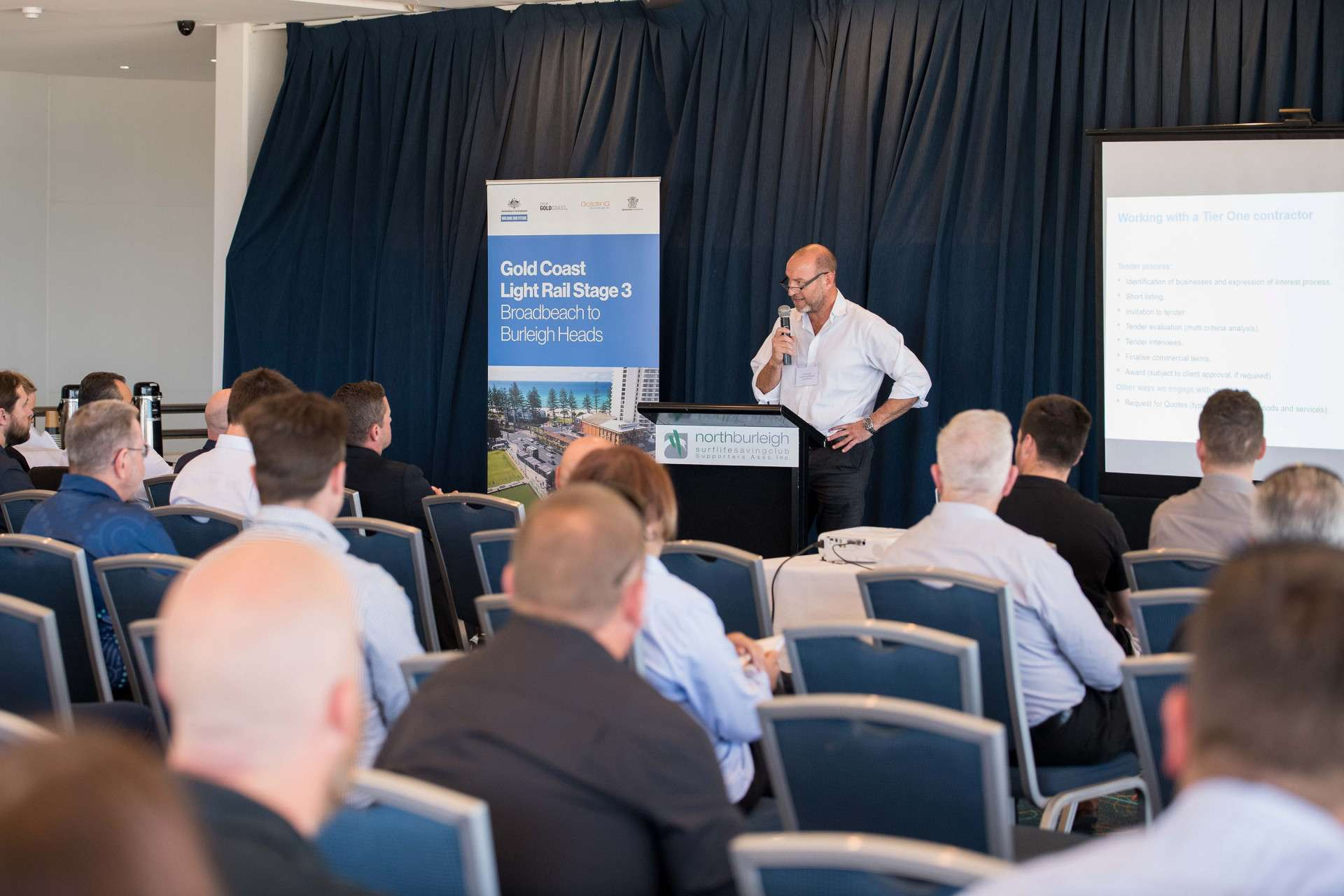 To date Gold Coast Light Rail has delivered:
Stage 1
During early works and construction more than $700 million was spent with local businesses for labour and materials. An average of 740 workers were on site daily with 90 percent of these workers living in the Gold Coast and South East Queensland.
Stage 2
During construction 2300 people were inducted with 88 percent of workers from the Gold Coast and South East Queensland. More than $200 million was spent with local Gold Coast and South East Queensland businesses with 91% of contracts awarded to Queensland businesses.
Stage 3
Gold Coast Light Rail Stage 3 will create over 760 jobs during construction and now is the time to come forward to work on the Gold Coast's largest ever transport project.