Project overview
The Queensland Government, in partnership with the Australian Government and the City of Gold Coast is delivering Gold Coast Light Rail Stage 3 (GCLR3), extending the light rail network by 6.7 kilometres from Broadbeach to Burleigh Heads.
Project scope
---
GCLR is the largest transport infrastructure project ever undertaken on the Gold Coast and has been designed to be delivered in stages in response to the city's forecast population growth.
Following on from successful delivery and operation of Stages 1 and 2, the third stage of the project involves a southern extension from Broadbeach South to Burleigh Heads using the existing road transport corridor.
Stage 3 includes 6.7 km of new dual-track light rail running from Broadbeach South Station to Burleigh Heads, eight new light rail stations and additional light rail vehicles (LRVs). It will also include an upgrade and expansion of the existing depot and stabling facilities, a new light rail-bus connections at Burleigh Heads and Miami and supporting works and improvements, including signalised traffic intersections and upgrades, new signalised pedestrian crossings and upgraded pedestrian and cycle facilities.
Light rail has proven incredibly successful on the Gold Coast with more than 50 million paid passenger trips to date and passenger numbers increasing 33% when the Stage 2 extension opened.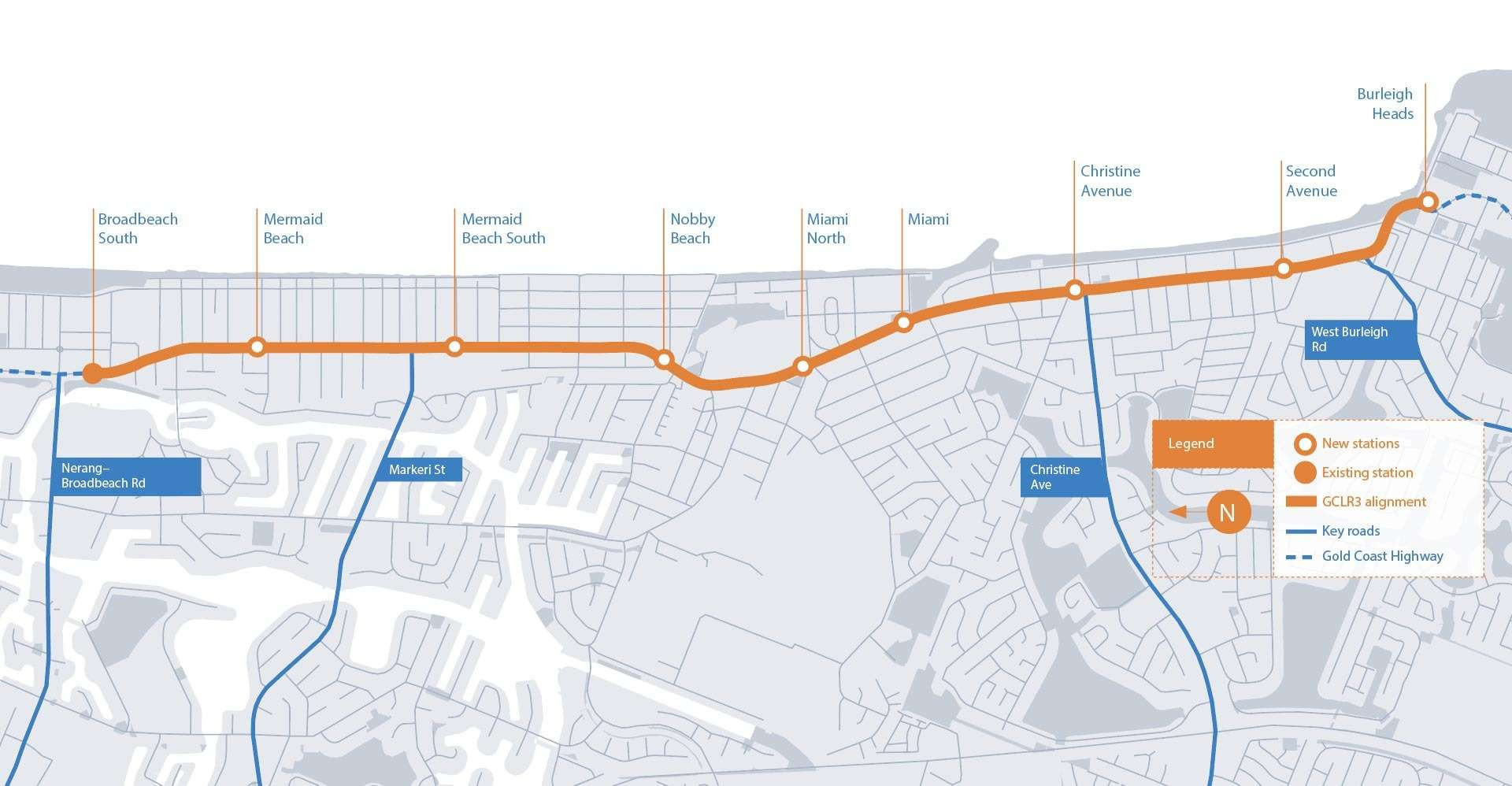 Project timeline
---

Project delivery
---
John Holland is GoldLinQ's chosen contractor to deliver Gold Coast Light Rail Stage 3. John Holland has been operating in Australia since 1949, working across Australia, New Zealand and Southeast Asia.​
Specialising in design, construction and property development across the following industries:​
Infrastructure
Rail, including light rail
Tunnelling
Commercial buildings
Major projects