Constructing Nobby Beach
Nobby Beach is a popular location for locals. Major Gold Coast Light Rail works will commence from September 2023 in the Nobby Beach precinct and be ongoing until 2025, with various changes to the area during this period.
This page has been developed to help explain the staging of works at Nobby Beach and provides an overview.
More detailed information will be provided prior to each step of work to affected stakeholders, who will continue to be kept informed throughout construction.
Constructing Nobby Beach
---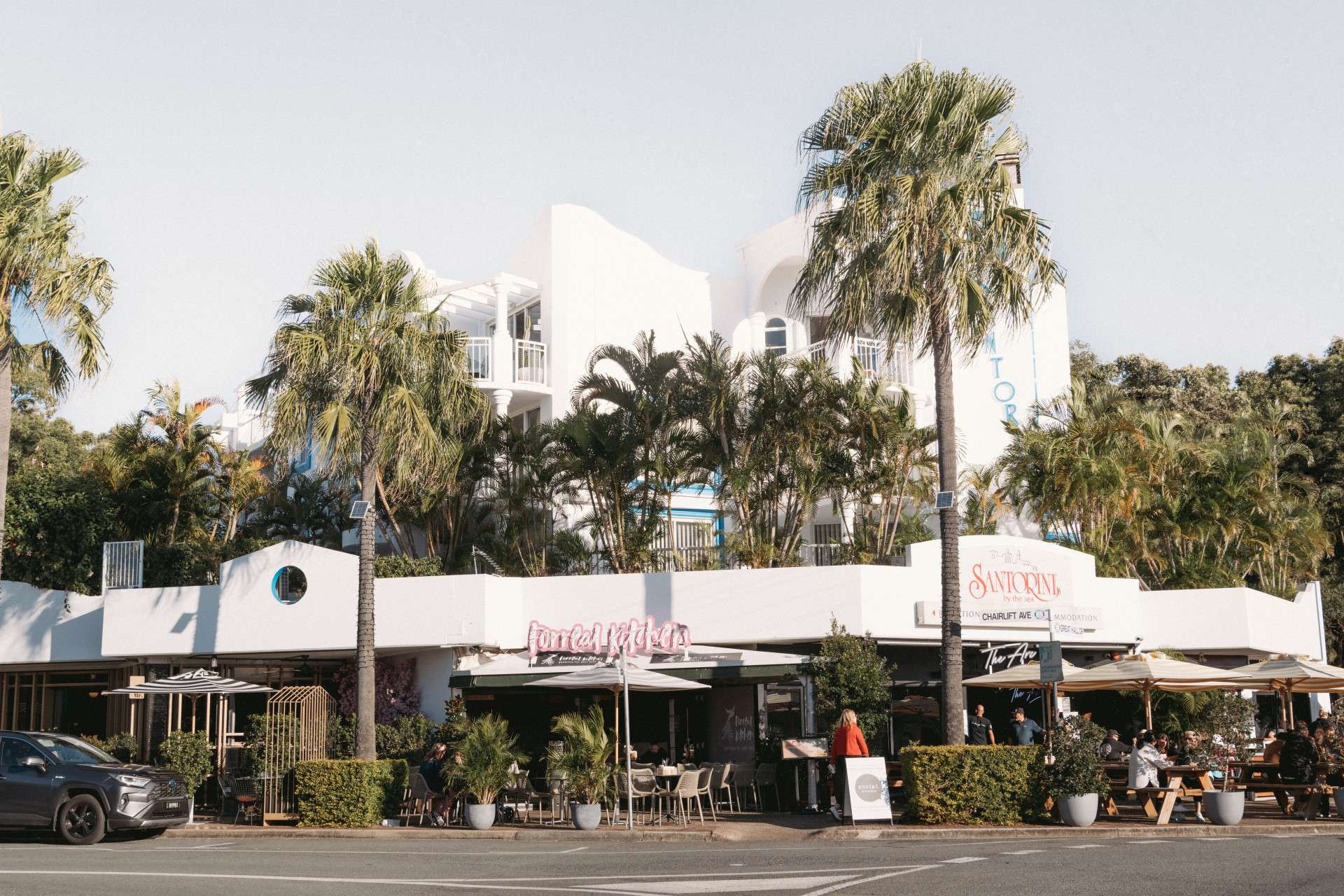 How we'll build Nobby Beach
The Nobby Beach precinct has a network of existing underground utilities including sewer, water, drainage and telecommunications, as well as above ground electricity.
Much of this infrastructure needs to be relocated to make way for the new light rail tracks, however, while these works occur, we also need to ensure the existing utilities remain operational.
This creates a highly complex network of existing, temporary, and new underground services, and needs to be managed while maintaining traffic volumes and ensuring businesses can continue to operate.
Significant planning has been undertaken to sequence these works in a way that considers these complexities. This page provides an overarching guide to the major construction step in Nobby Beach (Step one through to step four).
Step one: Utilities and road works (northern section and Gold Coast Highway)
Step two: Road works (southern section and Gold Coast Highway)
Step three: Tramway works
Step four: Finishing works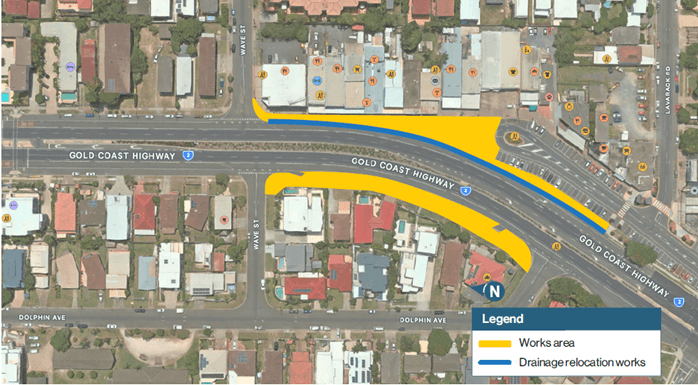 Works
Site establishment and service investigations

Installing new drainage pipes on the Gold Coast Highway (southbound)

Constructing new kerb and road pavement in the northern end to facilitate a new left-turn out from the Gold Coast Highway Service Road on to the Gold Coast Highway southbound lanes

Installing temporary road lighting.
Timing
Mid-September to December 2023
What to expect
Removing southbound vehicle access into the precinct from the Gold Coast Highway to Gold Coast Highway Service Road (northern end of the precinct)

Temporary and permanent on-street parking changes. Please refer to the Traffic and parking tab on this page

Increase in construction activity including noise, vibration, and vehicle movements within and near to the works area

Due to the nature and location of these works, activities will be undertaken during days and nights

Minor pedestrian diversions around work areas

Property access will be maintained throughout these works.
View the step one notification here
Trader Survey
We'd like to thank all businesses in Nobby Beach who completed the local trader survey in August and September 2023. The information received has provided our construction team with a thorough understanding of key operating hours, how deliveries occur in the area and how on-street parking is utilised. The details will be considered as part of construction staging plans.
You can find out more about these changes by clicking the Traffic and parking tab.
Traffic and parking
---
On-street parking changes (between Wave Street and the turn around on Gold Coast Highway Service Road)
On-street parking between Wave Street and the turn around will close for the duration of construction in the northern section from 13 September 2023

Three parking bays will be reinstated following construction and will be signed as 1/2P

One loading zone will be reinstated following construction and will be singed as Loading Zone
Parking in Nobby Beach
While parking is limited in Nobby Beach, the timed parking (free, parking for a maximum of three hours) will remain available near Lavarack Road, along the Gold Coast Highway Service Road, Chairlift Avenue and bottom of Great Hall Drive.
Visit the City of Gold Coast parking map to find out more.
Alternate travel options
Consider walking, riding, carpooling or catching the bus to Nobby Beach. When practical, active travel is a great alternative for making local trips.
The City of Gold Coast have a range of resources available for active travellers, including free bike workshops for all ages and abilities. Please visit City of Gold Coast Active Travel page for more information.
Waste Collection
---
During construction of the GCLR3 in Nobby Beach, temporary traffic changes are in place on the Gold Coast Highway, Gold Coast Highway Service Road and side streets. This may require changes to how waste collection trucks access properties to collect general waste, recycling and green organics.
The City of Gold Coast's waste management team is working closely with the GCLR3 construction contractor John Holland to reduce impacts to residential and commercial waste collection services.
Changes may look different for each property and may change throughout the course of construction. We will keep you informed about important changes.
For more information, you can view the City of Gold Coast factsheet on waste collection.
Nobby Beach Precinct Design
---
The City of Gold Coast is creating an improved public space that can serve as a gathering place for both civic and social events, and as a vibrant social space for the Nobby Beach residents and businesses. The aim of this precinct is to both deliver a public space associated with the light rail station and to enhance the amenity around the new active transport and activity hub.
Throughout 2018, 2019 and 2020, City of Gold Coast engaged with the local community and businesses to seek input into the referenced design development.
The precinct urban design plan has been developed following community feedback was received through a range of engagement activities with local stakeholders. John Holland have been engaged to deliver the precinct as part of the GCLR3 project.
As of August 2023, the designs for underground services and road configuration have been finalised and major work is set to commence in September 2023.
The above ground urban designs are still to be finalised. However, we must commence utility relocation as these works are critical to the overall GCLR3 project.
Key features of the Nobby Beach revitalisation include:
Improved streetscape with the design of a shared zone with potential for a pedestrian plaza and event space, with some short-term parking bays retained

Increased footpath width and outdoor dining opportunity for local businesses

Increased vegetation with the planting of new trees and garden beds with shade and seating opportunities, and retention of the mature Poinciana

Enhanced features such as shade, seating walls, bespoke seating, pavement, feature lighting, and drainage

Improved pedestrian and cyclist connectivity to/from the broader Nobby Beach precinct, and the new Nobby Beach Light Rail Station

Improved cyclist amenities with the inclusion of a covered bike parking associated with the new cycle lanes.
As the detailed 'above ground' designs are finalised, the John Holland team will provide more information about the Nobby Beach revitalisation.